2017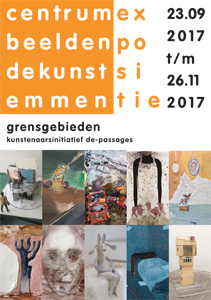 Grensgebieden.
Kunstenaarsinitiatief de-Passages
CBK, Emmen. 23|9 until 26|11

Participant artists: Anne van As, Heike Kati Barath, Kees Bierman, Frans Boomsma,
Margreet Bouman, Rob Bouwman, Eelco Brand, Cristóbal Cea, Aaron van Erp, Frank Halmans,
Lidy Jacobs, Nour-Eddine Jarram, Dirk Kome, Pieter Kusters, Fons van Laar, Keetje Mans,
Pieter W Postma, Ronald Ruseler, Lydia Schouten, Erik Sep, Gé-Karel van der Sterren,
Eveline Visser, Witte Wartena, C.A. Wertheim, Mirjam de Zeeuw
+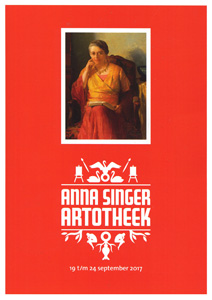 Singer Museum, Laren.
Group exhibition. Organized by Stichting Vrienden van het Singer Laren.
Viewing days 19|9 until 24|9
+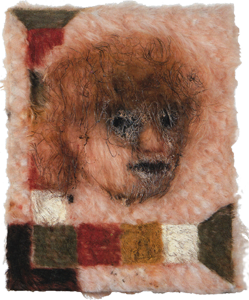 Selfportrait after Rembrandt. 1989.
Oilpaint on fake fur. ± 51 x 41 cm.
Ik zie, ik zie…humor. 101 jaar lachen om kunst.
Group exhibition. Frans Hals Museum, Haarlem. 22|4 until 3|9
+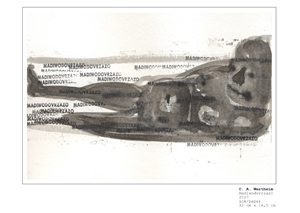 ik?
Solo-exhibition on the occasion of Poetry International
Cokkie Snoei, Rotterdam. 28|5 until 3|6. By appointment until 1|8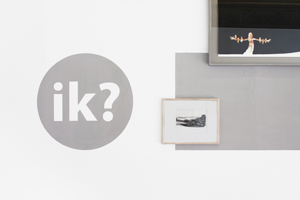 Exhibition view. Photos C.A. Wertheim. (Download PDF)
Special events: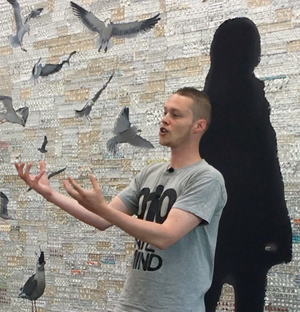 Performance spoken artist Christopher Blok at the gallery. 1|6
...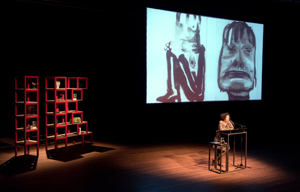 Performance poet Margarida Vale de Gato, Ro theater, Rotterdam. 1|6
+

24 until 26|3|2017
de-Passages HUIS CLOS (Achter gesloten deuren), Haarlemse Lente
Nieuw Heiligland 9, Haarlem
Participant artists: Margreet Bouman, Cristóbal Cea, Richard Neef,
Josje Peters, C.A. Wertheim, Zijlmans & Jongenelis
+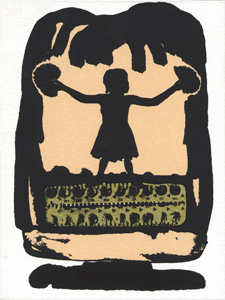 MADIWODOVRZAZO
Solo-exhibition
Opening with music from Mandinkabi 10|12, 6 PM
Galerie Roy, Zülpich, Germany. 10|12|2016 until 5|2|2017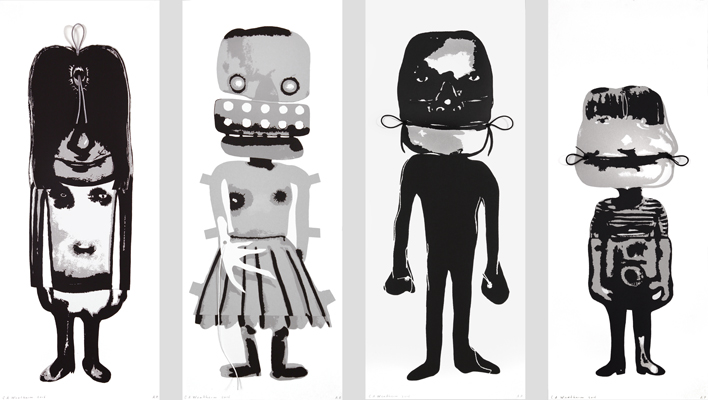 For this exhibition a limited edition of 4 silk-screen prints has been made.
75 x 30 cm apiece. Edition 25. Print: Gundolf Roy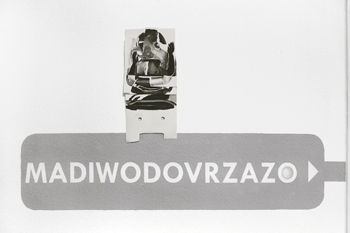 Exhibition view. Photos C.A. Wertheim. (Download PDF)
+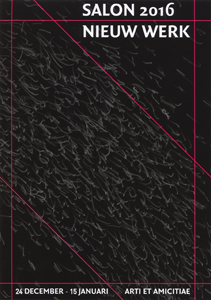 Salon 2016/17 | Nieuw werk
Groupexhibition members
24|12|2016 until 15|1|2017
Arti et Amicitiae, Amsterdam