2014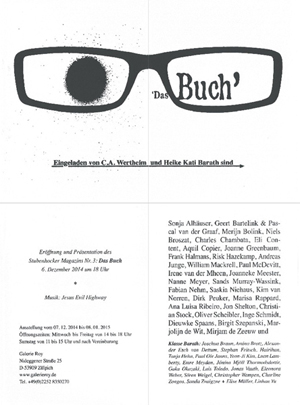 Stubenhocker: Das Buch.
Group exhibition. Curated by Heike Kati Barath and C.A. Wertheim
Presentation of the 'Stubenhocker Magazin nr. 3: Das Buch'.
Galerie Roy, Zülpich, Germany. 7|12|2014 until 9|2|2015

Participant artists: Sonja Alhäuser, Geert Bartelink & Pascal van der Graaf, Merijn Bolink, Niels Broszat,
Charles Chambata, Eli Content, Aquil Copier, Joanne Greenbaum, Frank Halmans, Risk Hazekamp,
Andreas Junge, William Mackrell, Paul McDevitt, Irene van de Mheen, Joanneke Meester,
Nanne Meyer, Sands Murray-Wassink, Fabian Nehm, Saskia Niehaus, Kim van Norren, Dirk Peuker,
Marisa Rappard, Ana Luisa Ribeiro, Jon Shelton, Christian Stock, Oliver Scheibler, Inge Schmidt,
Dieuwke Spaans, Birgit Szepanski, Marjolijn de Wit, Mirjam de Zeeuw

and the students of Heike Kati Barath:
Joschua Braun, Amina Brotz, Alexander Esch van Dettum, Stephan Fritsch, Hairihan, Tanja Hehn, Paul Ole Janns, Yeon-Ji Kim, Luan Lamberty, Emre Meydan, Jónína Mjöll Thormodsdottir, Gaku Okazaki, Luis Toledo, Jonas Vauth, Eleonora Weber, Sören Weigel, Christopher Wempen, Charline Zongos, Sanda Zvaigzne
+ Lena Knaudt, Mayuko Kudo, Elise Müller und Linhan Yu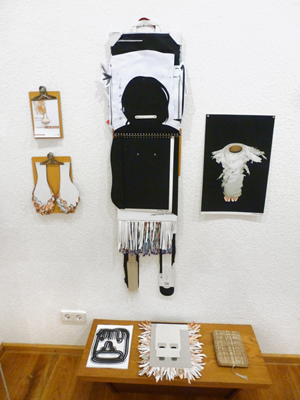 C.A. Wertheim. 2014. Top row from left to right:
Selfportrait in two parts. 24 x 14,5 + 26 x 33 cm., An open book. ± 140 x 40 cm.,
Untitled. 48,7 x 31 cm. Bottom row from left to right:
An open book. Limited edition with unique cover. 28 x 21 cm.,
Voodoo Vans.± 37 x 37 cm., No time left. ± 22 x 16 cm.
Click on the works to enlarge them or to view all pages.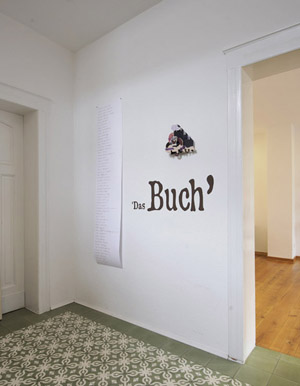 Exhibition view. Photos Carsten Gliese and C.A. Wertheim. (Download PDF)
+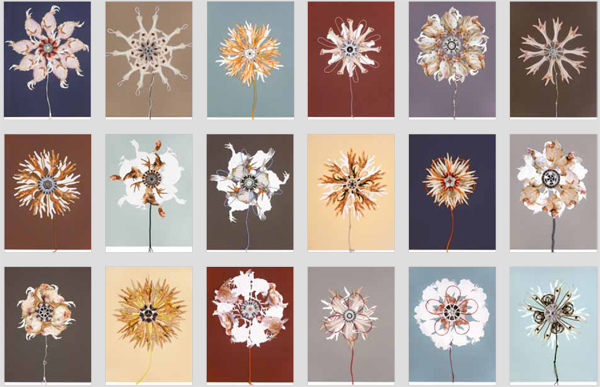 Fleur du mal. 2014. 18 Collages. 63 x 47 cm
Multi Solo: Onrust. TETEM kunstruimte, Enschede. 27|11|2014 until 25|1|2015
Curator: Edwin Jacobs
Participant artists: Luuk Bode, Felix & Mumford, Robin Gerris, Jacob, Sophia Janatti, Marianne Lammersen,
Ruud Lanfermeijer, Elise van der Linden, Ekaterina Mitichkina, Charlotte Mouwens, Anne van de Pals,
Charlotte Schrameijer, Ludmilla van der Spoel, Jop Vissers Vorstenbosch, C.A. Wertheim
+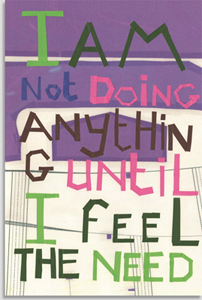 I am not doing anything until I feel the need.
Block calendar with works of 365 artists living and working in the Netherlands.
Initiated by Joanneke Meester.
Presentaions of all the works:
De Nederlandse Bank. 16|11 until 28|11
Openbare Bibliotheek Amsterdam (OBA). 1|11|2014 until 6|1|2015

More information: http://joannekemeester.wordpress.com
+
Lutz 45 jaar galerie. Groupexhibition.
Galerie Lutz, Delft
16|11 until 28|12
+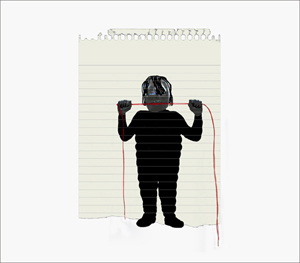 Untitled. 2012. Multiple. 20,5 x 23,5 cm


Kunst 10daagse Bergen. De ontdekking
Groupexhibition Artless. 17|10 until 26|10
Location: Landgoed De Haaf: Natteweg 9, Bergen

+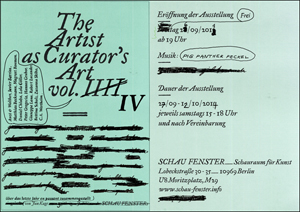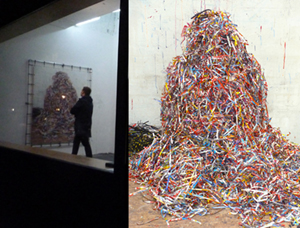 Keine Werbung! 2013. Mixed media on canvas. ±220 x 170 cm.
The Artist As Curator's Art vol. IV @ SCHAU FENSTER, Berlin
26|9 until 12|10
Participant artists: Awst & Walther, Matthias Beckmann, Magreet Bouman,
Daniel Chluba, Peter Gregorio, Hannes Gruber, Giuseppe Lana,
JPS and Robert Lucander, Bettina Scholz, Zuzanna Skiba, C.A. Wertheim
+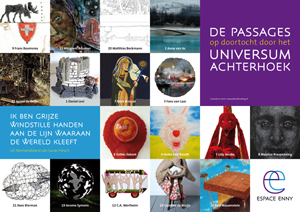 de-Passages: Universum Achterhoek. Summerexhibition
Espace Enny. Laag Keppel. 5|7 until 7|9
Participant artists: Anne van As, Heike Kati Barath, Jasper de Beijer, Matthias Beckmann,
Kees Bierman, Merijn Bolink, Frans Boomsma, Margreet Bouman, Maurice Braspenning, Niels Broszat,
Caroline de Bruijn, Lucas Hirsch & Peter van den Hoogen, Lidy Jacobs, Esther Jiskoot, Cees Krijnen,
Pieter Kusters, Fons van Laar, Daniel Levi, Beth Namenwirth, Paul Nassenstein, Richard Neef,
Ronald Ophuis, Jacobien de Rooij, Ronald Ruseler, Jerome Sijmons, C.A. Wertheim
+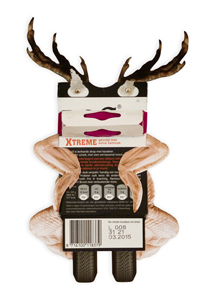 Xtreme (from the series 'Angry birds').
2014. Collage. ±24 x 15 cm.

In Transit. Daniel Levi and C.A. Wertheim
Galerie Lutz, Delft. 15|6 prolonged until 14|7
Opening 15|6, 4 PM
+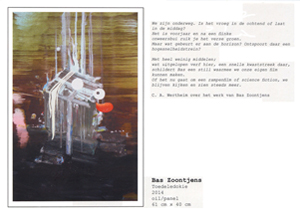 Artist's proof. Groupexhibition
Cokkie Snoei, Rotterdam. 18|5 until 14|6
Participant artists: Heike Kati Barath, Elza Jo, Wilma Kuil, Pieter Kusters,
Kim van Norren, Pim Palsgraaf, Helma Pantus, Marisa Rappard, Peter Redert,
Eveline Visser, C.A. Wertheim, Bas Zoontjes
+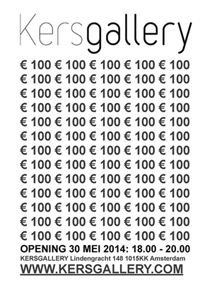 € 100. Groupexhibition.
Kersgallery, Amsterdam. 30|5 until 8|6
Participant artists: Maarten van Aken, Phil Bloom, Miguel-Ángel Cárdenas (Michel Cardena), Aquil Copier,
Anouk Griffioen, Hendriekje van Houweninge, Floor van Keulen, Gerda Kruimer, Roel van der Linden,
Joanneke Meester, Jop Vissers Vorstenbosc, Daphne ter Wee, C.A Wertheim, Marjolijn de Wit
+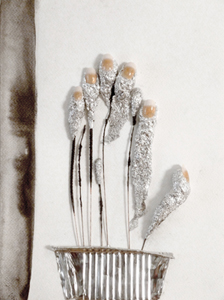 Hand. 2013. 30,5 x 22,9 cm.
Mixed media on paper.

ACCOMPLICES III. Kunstenlab Deventer
27|3 until 27|4. Opening 30|3. 4.00 PM
+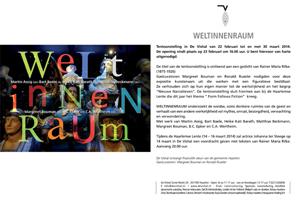 Weltinnenraum. Haarlemse Lente. Curated by Ronald Ruseler and Margreet Bouman.
De Vishal, Haarlem. 23|2 until 30|3
Participant artists: Martin Assig, Heike Kati Barath, Bart Baele, Matthias Beckmann,
Margreet Bouman, B.C. Epker, C.A. Wertheim
+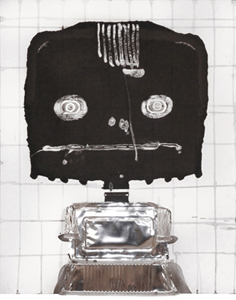 Selfportrait. 2012. 50,8 x 40,6 cm.
Mixed media on paper.

Head and shoulders. Curated by Heike Kati Barath.
Remise Städtischen Galerie Delmenhorst. Delmenhorst, Germany.
8|2 until 23|3
+
+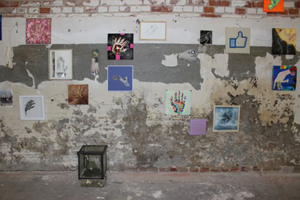 ACCOMPLICES II. Group exhibition curated by Anya Janssen and Mitsy Groenendijk.
TETEM kunstruimte, Enschede. 16|1 until 16|2|2014